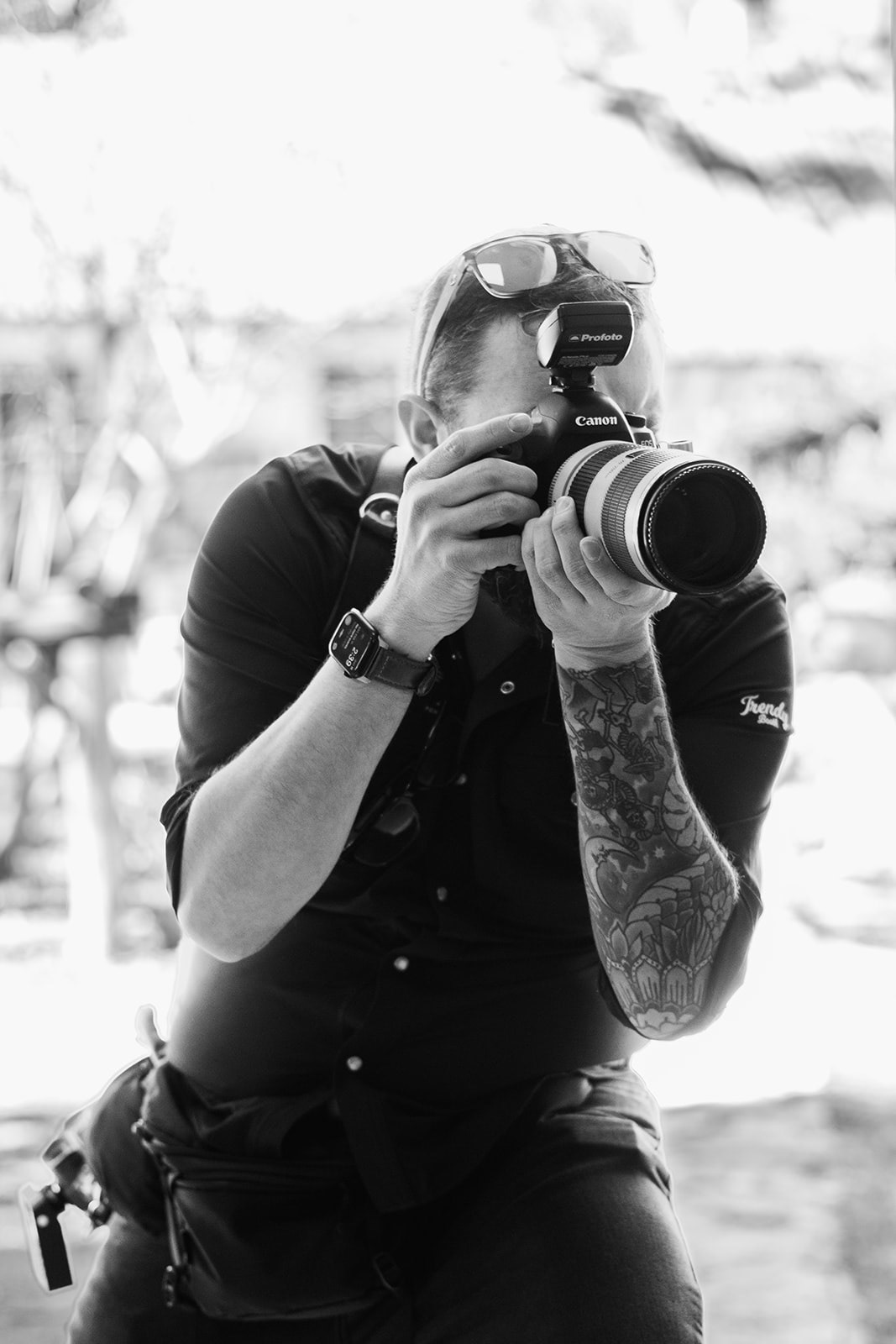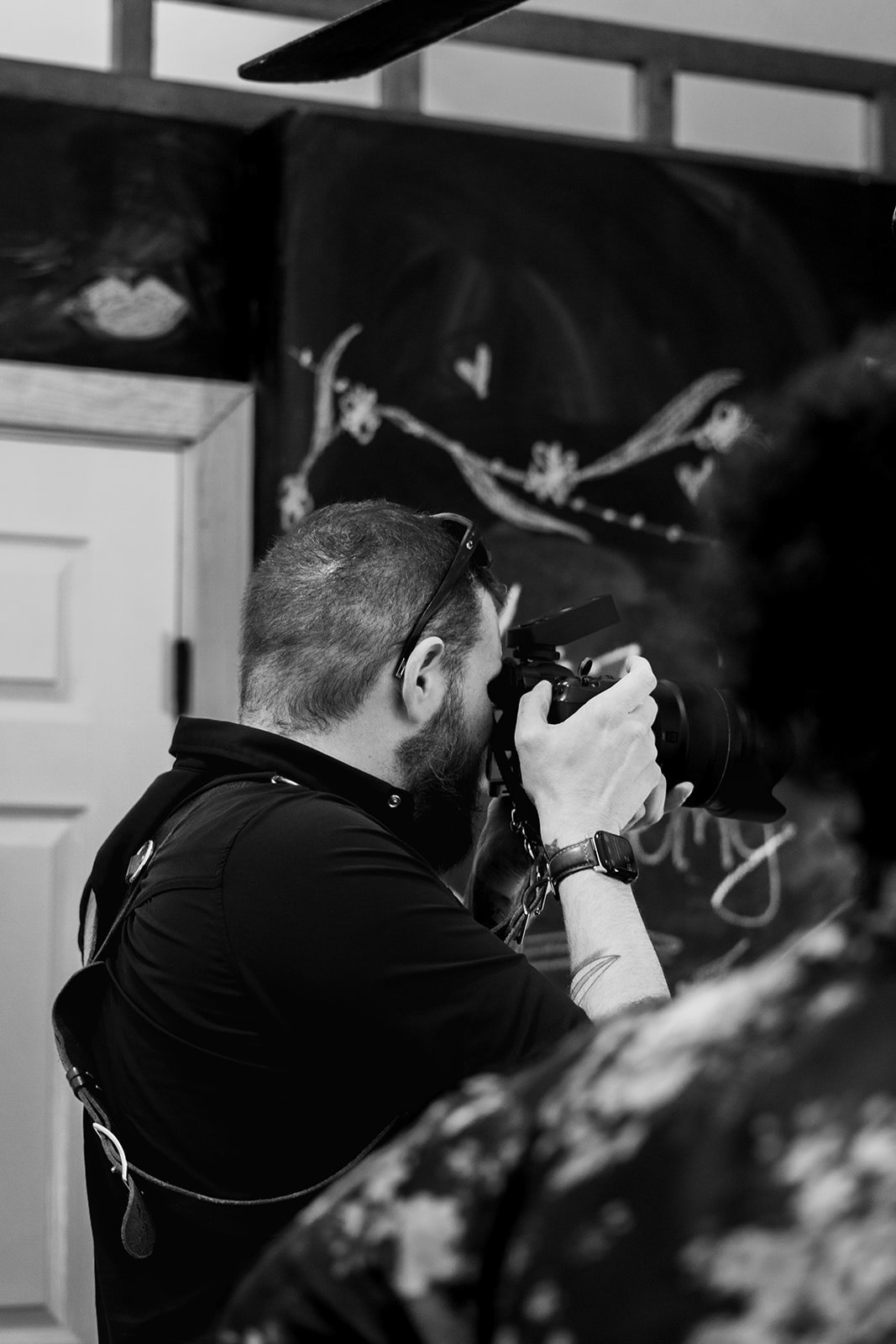 I'm Gabe Herrera, the creative force driving Gabe Rene LLC. You might know me as
"The Tattooed Photographer,"
and I'm all about that one-of-a-kind style that gets my clients feeling themselves in front of the camera. But being a photographer is more than just taking pictures; it's like running a whole damn show. We're not only capturing moments, we're crafting concepts and making sure everyone's vibing. What really fuels my passion is turning a client's creative concept into a living, breathing reality. No idea is ever too grand or too wild.
My love for photography ignited when I picked up my old man's camera in 2000. The real deal began in 2006 when I took a couple of photography courses towards a BFA for graphic design. Since 2010, I've been in the professional photography game, and in 2018, I kicked off Gabe Rene LLC, my own brand.
My journey touched on Graphic Design at the Art Institute, and I've been riding the Adobe Creative Suite wave since my high school days in 2001. While I've worn many hats, photography has always been my jam. It's my passion turned profession, and I'm stoked that I get to do what I love. Oh, and I'm sharing this wild ride with my partner in crime and my fiancé Kyle!
Kyle's a Navy Vet, business owner, and an entrepreneur himself. He hopped on board when he saw my struggle to find backup during the wedding season madness. These days, he's my second shooter, style guru, and all-around rockstar. He's the yin to my yang, and together, we're effin' killing it.
2023 is the year we turned it up a notch by diving into videography. We're dishing out creative media options to give our clients more bang for their buck. And don't forget about Trendy Booth – our dope open-air Photo Booth with killer props and backdrops, perfect for weddings, parties, corporate shindig's, and all-out bashes.
OUR MOTTO?
"If it fits in a frame, we'll photograph it!" But our sweet spots are:
- Capturing the magic of Glamorous Weddings to show the love story of our amazing couples.
- Desirable Boudoir to help build confidence & self-love & even for our couples to share a fun but intimate session to spice things up!
- Brands ready to elevate their imagery and step out of their comfort zones.
- Content Creators & Models looking for dope, on-trend, & on-brand content for all their platforms.
- Stunning landscapes & Interiors to set your ranch or custom home apart in the busy real estate hustle.
We're not just local legends – we've traveled from New England to Arizona to New Mexico, capturing everything from love to landscapes for our clients, and even an IronMan team kicking ass for hours on end! No matter where the action's at, Kyle and I are geared up to turn your vision into a reality.
Ready to roll? Click that little button below & shoot us a message, and let's craft something epic for your next gig or event. Let's make magic happen!

Photographing love stories in the greater areas of San Antonio and the Texas Hill Country, Austin, Houston, Dallas, Fort Worth, and we are travel-ready for destination weddings wherever your love story takes you."